sitemap
Click here to start/stop music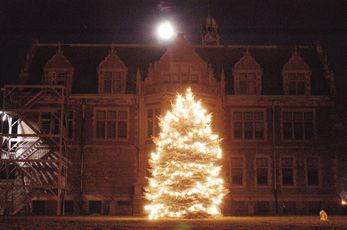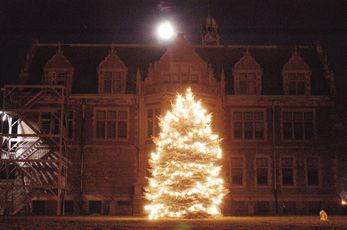 Fairhaven High School Class of 1976
"For those that have been, light the way for those who are coming, so all of us may see further."
Clamssmate contributors to the Light-A-Light Alumnus fund in 2016
Class 1976 Alphabetically
Cheryl Avles
Marlene (Malaguti) Baker
Glenn Baptiste
Susan (Fortier) Bergeron
Raymond and Debbie (Rousseau) Canastra
William Contois
Matthew (Butch) Demers (in memoriam)
Tad Duarte
David and Denise Farias
Stephen Foster Jr.
Linda (Tobertga) Frysinger
Kent Hankanson
Mike and Paulette (Fredette) Hartigan
Rosemary Keighley
Kathy Lopes
Paul Manley
Tom McGreevy
Steven Perry
Rachel Ratajack
Howard Tucker
Ronald (Ronnie) Waclawick (in memoriam)
Debbie (Bourgault) Watt
Thank you for representing our class of 1976 for the 2013 season campaign - Kent Hakanson Class "76 President

Class of 1976 - 2013 Contributors (Alphabetically) As of January 15th 2014

Cheryl (Bachand) Alves
Glenn Baptiste
Mike Barbero (in memoriam)
Debbie (Cummings) Barnicle
Debra (Costa) Baszak (in memoriam #1)
Debbie (Lake) Blum
Debra (Rousseau) Canastra
Raymond Canastra
Robert Collins
Jessica (Diggle) Collinson
William Contois
Ritchie Costa (in memoriam)
Deb Costa (In Memoriam #2)
Judith Demello
Matthew Demers(in memoriam #1)
Matthew (Butch) Demers (in memoriam #2)
Tad Durate
David & Denise Farias
Timothy P. Foster
Stephen Foster Jr.
Linda (Tobergta) Frysinger
Peter Gaucher (in memoriam)
Peter Greco
Perry Griffith (in memoriam)
Michael Hartigan
Paulette (Fredette) Hartigan
Rosemary Keighley
Karyn (Demello) Labonte
Joanne (Ponte) Laurianno
Kathy Lopes
Lynne Manley
Celeste Marion
Brad Markey
Jimmy Mathieu
Thomas McGreevy
Mitchell Mello (in Memoriam)
Mike Menard (in Memoriam)
Susan Murray
Steve Perry
Dale Pullman (in memoriam)
Dorice (Furtardo) Puscina
Rachal (Marcotte) Ratajack
Doug Robinson
John Sharples
Kim Streck (in memoriam)
Bruce Stroud (in Memoriam)
Michael Tache
Betty "Boop" (Giovoni) Tolias
James and Kathy (Flurent) Tripp
Howard Tucker
Dawn (Hart) Vello
Nancy (Mydlack) Viera
Debbie (Bourgault) Watt




Class 76 Challanged the FHS Class '48 to the Light-A-Light Challenge!

Challenge is to be the class with the highest number of classmates donating to the Alumni fund raiser. Check in often for updates

WEEK # 1: Class 76 - 21 donations Class '48 - 30 donations

WEEK # 2: Classes 1948 and 1976 each had 8 donors each. After 2 weeks of returns, the Class of 1948 is leading  38-29.

WEEK # 3 of Light-a-Light (ending 11/30/13) resulted in the Class of '48 having 6 donations and the Class of '76 with 5 so after three weeks the totals are:Class of 1948 with 44 and Class of 1976 34

WEEK #4:During Week #4 the Class of 1976 had 8 donations and the Class of 1948 - 6. So the total count now stands at Class of '48 - 50, Class of '76 - 42. (Still 8 out to tie, 9 to take the lead!)

Last Week of 2013 Class Challenge.

During week #7 we received 4 donations from alums of the Class of 1976 and 1 donation from a Class of 1948 alum. So the grand total for that Class Challenge stands at: 1948 - 55 1976 - 53 Thank you to both classes for making this such a spirited competition with the overall winner being the FHS Alumni Association. Dave, John and Mike: the Class of 1976 really responded to your effort in a big way. Most of your classmates had never donated before, and I believe last year there were a total of 12 donations from your class. In a few weeks I will give both classes a complete list of your classmates that donated. As far as overall totals: we have received a total of $18,705 from 640 donors as of December 28th. Normally the donations continue to trickle in during January and February (last year we received about $1500 during that time period). Thank you all for making this year's Light-a-Light so successful!! Happy New Year!! Bob Foster - FHS Alumni President

As of January 1st 2012

Thank you for representing our class of 1976 for the 2011 season campaign - Kent Hakanson Class "76 President

Class of 1976 - 2012 Contributors (Alphabetically)

Cheryl Alves
Glen Bapista
Ray and Debra Canastra (Rousseau)
Debra Cummings
David Farias
Linda Frysinger (Tobertga)
Mike & Paulette (Fredette) Hartigan
Rosemary Keighley
Kathy Lopes
Rachael Kubski (Saint)
Lynne Manley
Kenneth Melanson
Steve Perry
Joel Philla
Dawn Vello (Hart)
As of December 30th 2011
FAIRHAVEN — Donations to the Light-a-Light campaign topped $20,000 on Dec. 23, marking two consecutive years that donations have topped that level. And the fundraising for 2011 isn't yet over.
Last year, for the first time in 26 years, the FHS Alumni Association's annual Light-a-Light Fundraising Campaign surpassed the $20,000 plateau. The 2010 Light-a-Light Fundraiser raised a total of $21,330 from 798 donors. This total came very close to the $22,248 record established in 1985, which was the very first Light-a-Light.
Thank you for representing our class of 1976 for the 2011 season campaign - Kent Hakanson Class "76 President
Class of 1976 - 2011 Contributors (Alphabetically)
Glenn Baptiste
Susan (Fortier) Bergeron
Debbie (Cummings) Barnicle
David Farias
Linda (Tobertga) Frysinger
Mike & Paulette(Fredette) Hartigan
Rosemary Keighley
Sara Lamarre
Kathy Lopes
Kenneth Melanson
Tom McGreevy
Susan Murray
January 10, 2011 5:01 PM To the Editor: On behalf of the Fairhaven High School Alumni Association I would like to sincerely thank all of the alumni and friends who gave so generously to our 26th annual Light-a-Light campaign. We had a tremendously successful season, raising $21,100 from 796 donors, which exceeded last year's donations by $2,500. These funds will allow the Board of Directors of the FHS Alumni Association to continue funding restoration projects, scholarships, and provide teacher mini-grants during the next school year. We are continually amazed by the strong sense of connection that our alumni base demonstrates each year with their generous donations, especially during these difficult economic times. We received 40 individual donations of $100 or more, which is an all-time record. It is clear to us that there is an extremely strong bond between our alumni base and their alma mater, a truly unique high school. Thank you very much! Bob Foster '66 President
Thank you for representing the class of 1976 - Kent Hakanson Class "76 President
Class of 1976 - 2010 Contributors
Cheryl Alves
Debbie Barnicle(Cummings)
David & Denise Farias
Linda Frysinger(Tobertga)
Glenn Baptiste
Susan Bergeron (Fortier)
Elaine Desrochers
Mike & Polly Hartigan (Paulette Fredette)
Kathy Lopes
Lynne Manley (Healy)
Kenneth Melanson
Thomas McGreevy
Rachel Ratajack
Dawn M. (Hart)Vello in memory of Debbie (Costa) Baszak
Debbie Watt (Bourgault)
"The 2009 Light-a-Light drive was the most successful one that we've had since 1985, our first year. On behalf of the FHS Alumni Board of Directors I want to sincerely thank all of you who donated to our only fundraiser of the year. FHS Alumni Association is a totally volunteer operated organization made up of dedicated alumni who care about FHS and are motivated by their love for this unique school and are constantly motivated by the tremendous response that we get from alums across the nation. We have very little overhead, and 95% of the Light-a-Light donations go directly into programs and activities at Fairhaven High School." - Bob Foster-"66 Alumni President
Class of 1976 - 2009 Contributors
Rosemary (Rosie) Keighley
David Farias
Debbie (Bourgault) Watt
Kathy Lopes
Janet (Gouveia) Rusinoski
Glenn Baptiste
Mike & Paulette Hartigan
Susan Murray
Celeste Marien
William (Billy) Contois
Debbie Barnicle (Cummings)
Class of 1976 - 2008 Contributors
William B. Contois.
Cheryl A. Alves
Elaine (Desrochers) Cordeiro
Kathy Lopes
Michael & Paulette (Fredette) Hartigan
Susan Murray
David Farias
Linda (Tobertga) Frysinger
Debbie (Bourgault) Watt
Kenneth Melanson
Sara Lamarre
Tom McGreevy
Chris Richard
Rachael Ann (Saint) Kubiski
Return To Class of '76 home page