Evelyn May (Silveira) Pursley - Class '76 Fairhaven High (Home Economics) Educator
August 25, 2014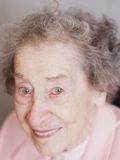 MATTAPOISETT Evelyn May (Silveira) Pursley, 92, passed peacefully at home on Monday, August 25, 2014. A lifelong resident of Mattapoisett and communicant of St. Anthony's Church, she was the daughter of the late Antone Silveira and Carolinda (Avila) Silveira. She was the beloved wife of the late Gene Everett Pursley whom she met while serving in the US Navy. She is predeceased by her husband, Gene (2005), and brother, Milton A. Silveira (2013). She is survived by her son, Ricky Pursley. She is also survived by three granddaughters, Carinda (Pursley) Soulos and husband, Perry, Julia (Pursley) Fill and husband, Dan, and Rianna Pursley. She is also survived by her sister, Alberta "Birdie" Silveira; nephew, Leland Silveira and wife, Lara; nephew, Doug Silveira; niece, Carolyn Krumrey and husband, Bill; and nephew, Scott Silveira and wife, Susan.
Evelyn was a proud graduate of Mattapoisett Junior High School, 1935, Fairhaven High School 1938, New York Institute of Dietetics 1954, Fitchburg State College (B.S.) 1969, and Framingham State College (M. Ed.) 1972. She held Certifications from the Massachusetts Department of Education in Home Economics, Secondary School Instructor, Culinary Arts Chef, Guidance Counselor, and Director of Evening Adult Education. She taught Foods and Nutrition and Family Living at Fairhaven High School from 1967-1985. She was also the Director of Evening Adult Education at Fairhaven H.S. from 1974-1978. She taught at New Bedford Vocational High School - Adult Evening Practical Arts from 1955-1958 and was a substitute teacher there from 1963-1967. She taught hundreds of students during her teaching career and made a huge impact on her students' lives. She was a member of the Old Colony Regional Vocational Technical High School Planning and Building Committee.
Evelyn was a proud veteran of the U.S. Navy (WAVES 1943-1948, USN 1948-1952) having enlisted in 1943. She quickly rose to the rank of Chief. She served both in World War II and the Korean War, and was the recipient of the Good Conduct Medal, American Area Medal, and the World War II Victory Medal. While serving at the N.T.S. Hunter College NY in 1943, her WAVES unit was passed in review by First Lady Eleanor Roosevelt. This past year, she was awarded her 60-year continuous membership in the Florence Eastman Post 280 American Legion, Mattapoisett. She was the first Woman Commander of Post 280, Past President WAVES National Unit 18 Cape Cod, and Charter Member - Women in Military Service for America Memorial Foundation (1991) in Washington, DC. Evelyn was the Past President Massachusetts Home Economics Association, Past President Southeastern Massachusetts Home Economics Association, and Past President Psi Chapter, Delta Kappa Gama (Women Educator's International Society). The Massachusetts Governor appointed her to the Commission for Vocational Technical Education and she served on the Board of Directors. She was a member of several teachers associations at the local, state and national level.
Evelyn was a Hospice Trainer and Volunteer serving on the Annual Giving Campaign, First Coordinator of Volunteers, and Member, Chairperson, Past President and on the Board of Directors of the Mattapoisett Council on Aging; Member, Chairperson, Past President and on the Board of Directors for Coastline Elderly Services; Chairperson of the Citizens Advisory Committee to the Massachusetts State Secretary of Elder Affairs; and the Past President, and First and Second Vice President of the Tobey Hospital Guild. Along with her husband, Gene, they co-chaired the Tobey Hospital Capital Campaign for Mattapoisett. She also was a Past Representative of the Telephone Pioneers of America (largest volunteer organization in the USA).
In addition to serving on Massachusetts Governor Paul Celluci's Transition Team for Elderly Affairs, she was the recipient of the following rewards as a testament to her service: Delta Kappa Gamma Society Achievement Award, Mattapoisett Woman of the Year, Marian Medal from the Diocese of Fall River for St. Anthony's Church, Frank J. Manning Award from Governor Paul Celluci (the Highest State Award given for Elderly Advocacy), DOVE Award for Service to Elders from the Office of Elders Affairs, Telephone Pioneer Partner of the Month Award Thomas Sherwin Chapter, Golden Citation-American Business Woman's Association, Professional Development Certificate Old Rochester Regional High School, and Outstanding Board Member Massachusetts Home Care.
Funeral from the Saunders-Dwyer Mattapoisett Home for Funerals, 50 County Rd. (Rt. 6), Mattapoisett Saturday at 9 AM. Funeral Mass at St. Anthony's Church at 10 AM. Burial will follow in St. Anthony's Cemetery. Visiting hours Friday from 6-8 PM. In lieu of flowers, donation can be made to Florence Eastman Post 280 American Legion, P.O. Box 738, Mattapoisett, MA 02739. For directions and guestbook, please visit www.saundersdwyer.com.
---
Return To In Memory Menu