sitemap
Click here to start/stop music
Fairhaven High School Class OF 1976
FHS Drama Club 1975 Performance

"If Boys Wore Skirts"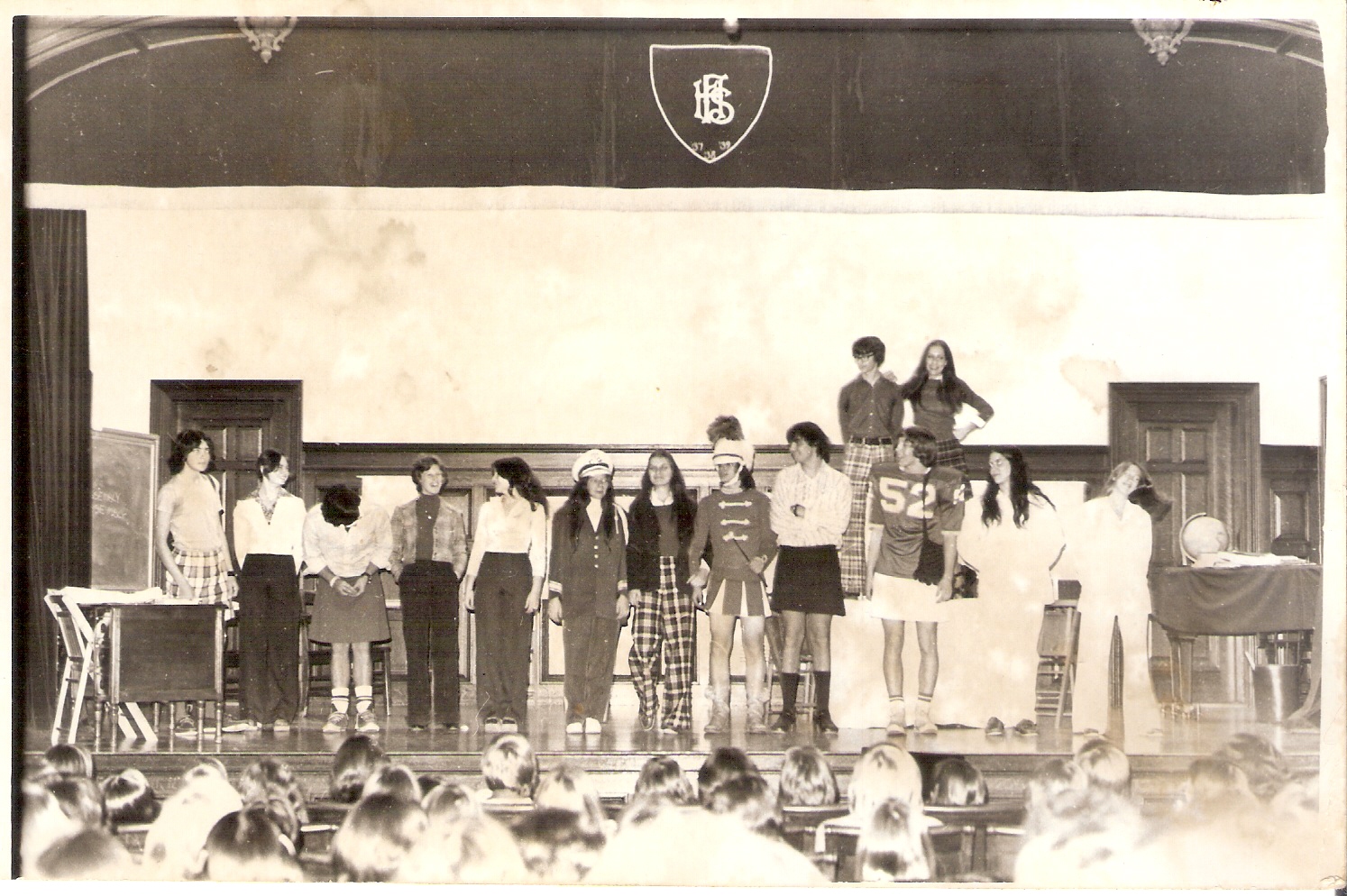 Al Gagnon Kathy Manley ('75 & Maureen's sister) Eddie Jackson('75) Debra Brazil('75) Judy Lister('75) Carol Benoit('75) Jackie Gagnon('75-Al's sister) Butch Demers Anthony Correira('77) Jim Mathieu Leigh Bicknell Hemmingway('75) Christine Hammond('75). 2nd row Chris Richard Jackie Bisson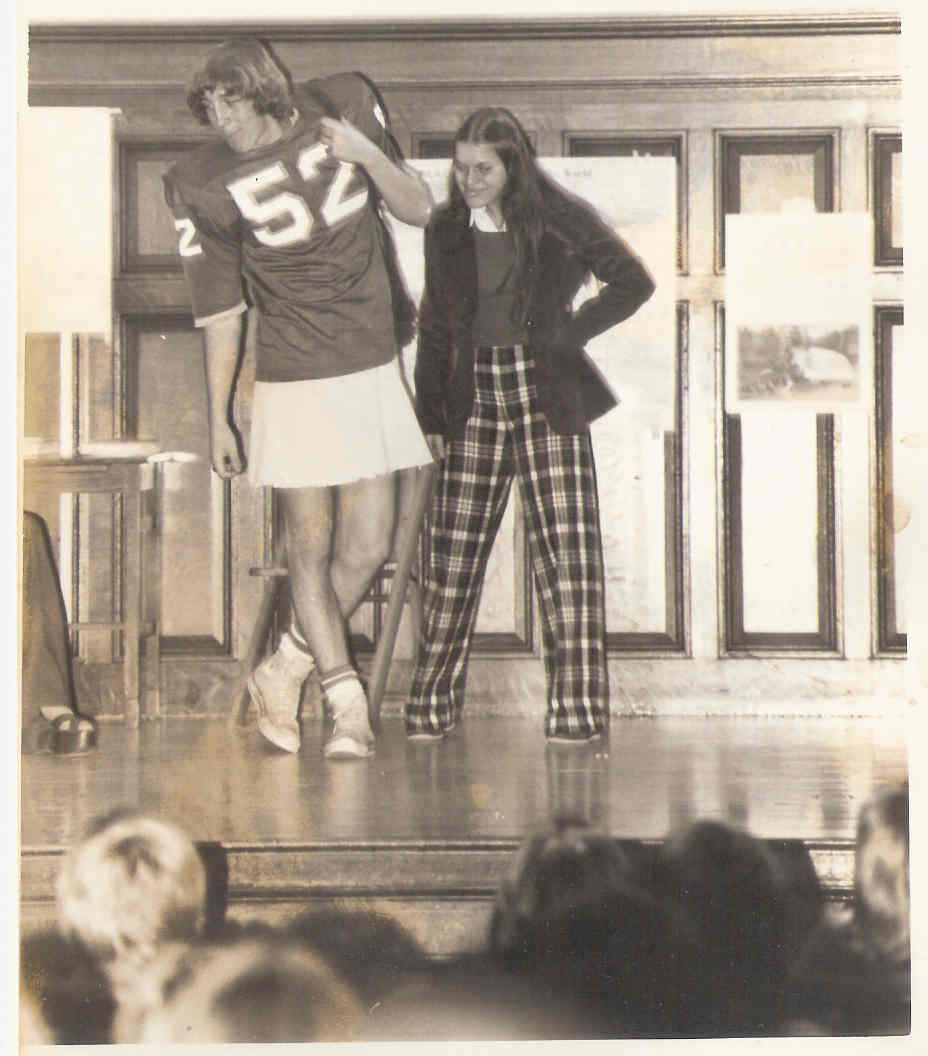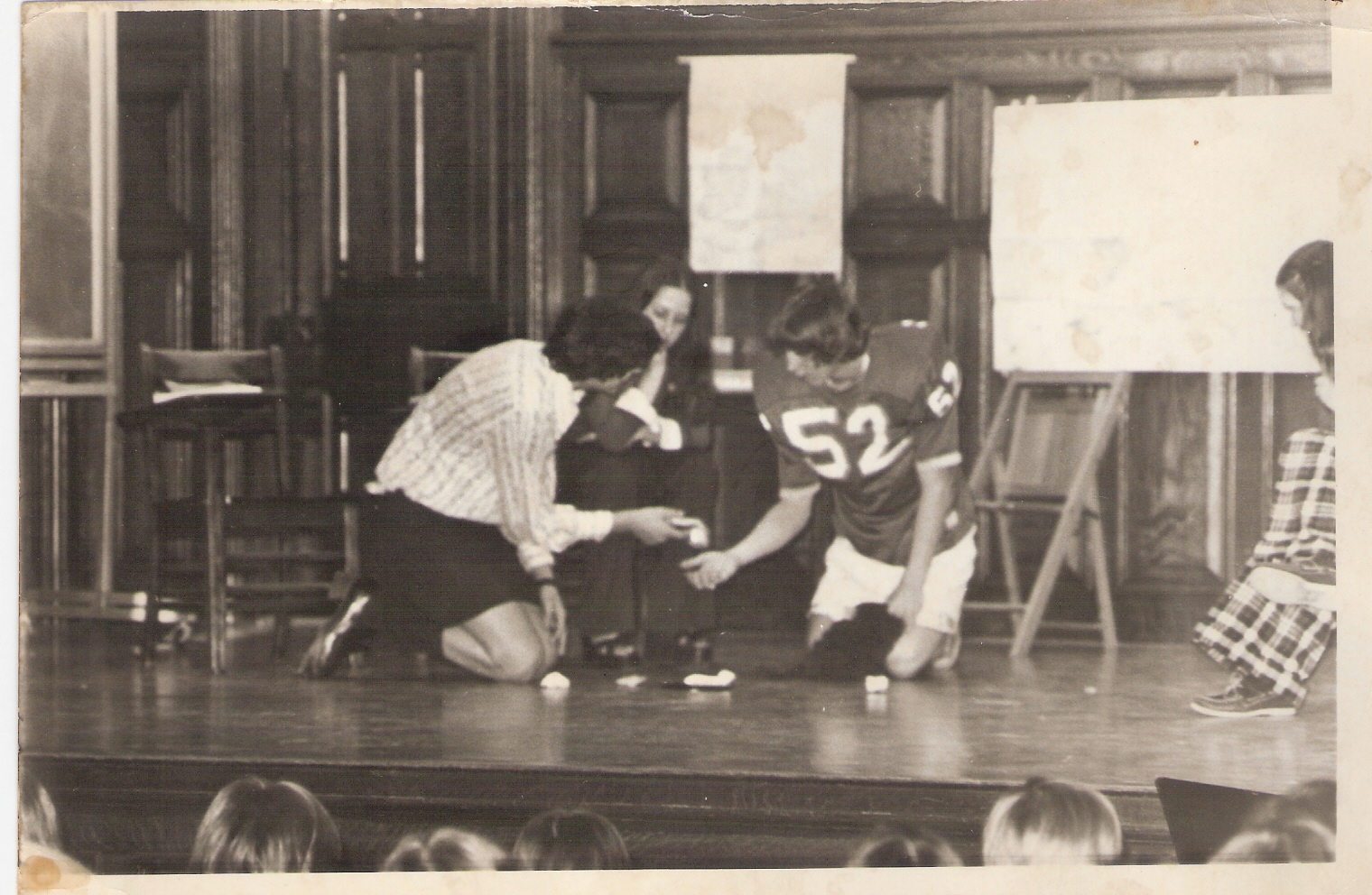 Wha-hoo! Nice knees fella! Our Jimi getting the once-over by Jackie Gagnon('75). (Don't think Jackie checking out Jim's ankles?) "The Art of the Deal", nice wig Jim!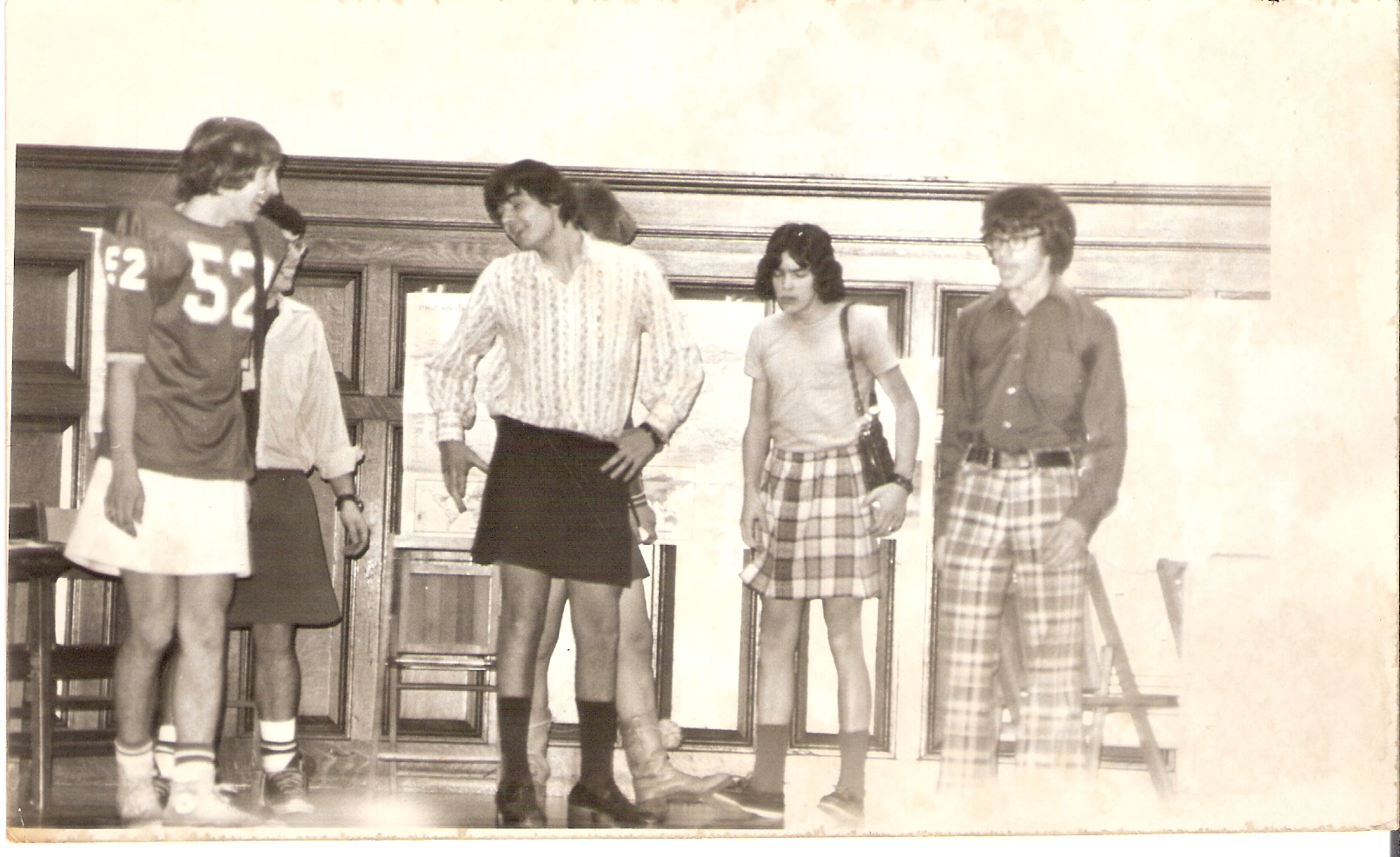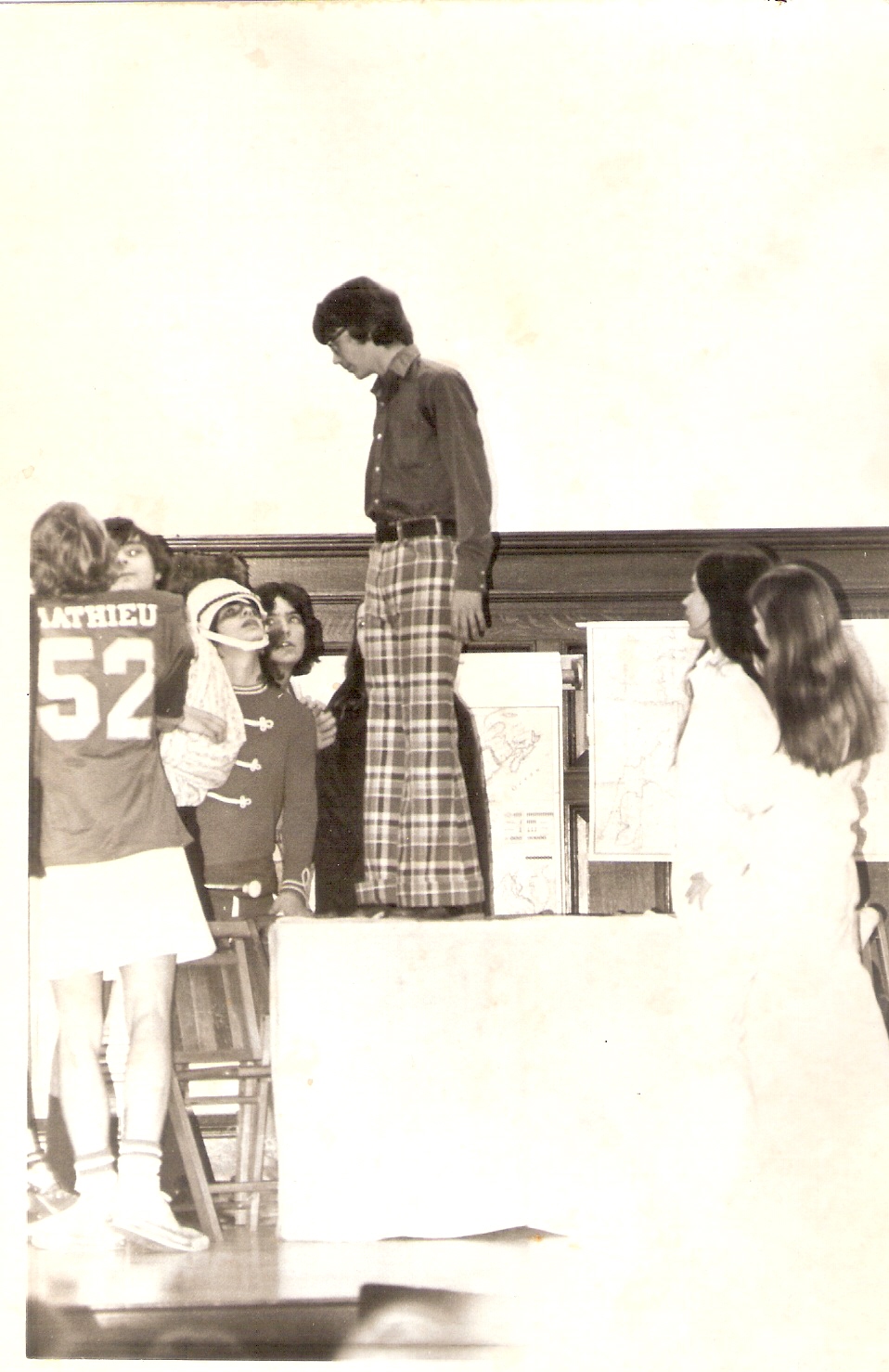 Jim Mathieu Eddie Jackson('75) Tony Correira('77) Butch (behind Tony) Al Gagnone and Chris Richard. Looks like Butch attempting to save Chris from jumping?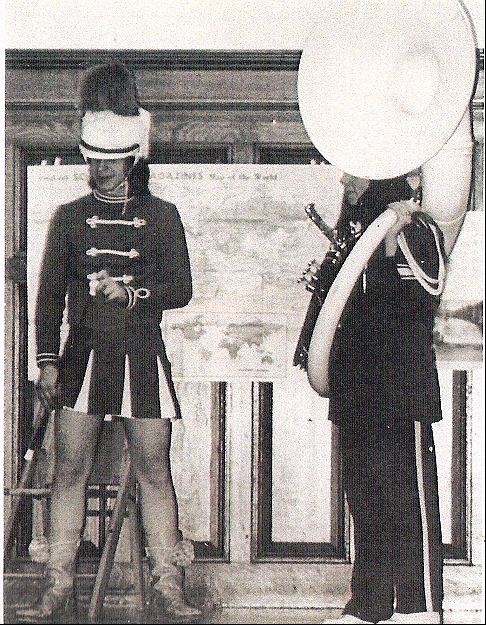 Our classic Butch Demers with Carol Benoit ('75)
We have identified the young lady on stage with the assistance of Class 1975's Mark Winnett (Thanks Mark!). Remember, this was taken in 1975, some 34 years ago! - The Guys. UPDATE: Thanks to Chris Richard, Jacqueline Bissen is the young lady on his shoulder. Thanks Chris! Also we (staff) figured out Kathy Manley, Maureen's older sister to the right of Al Gagnon. Thank you Chris Hammond-Christine can be located on Facebook-FHS class 75! (01/11/2010)!
Special Thank you to Class '76's number 52. Thanks for sending the photos in to us. Ya still got it! Too bad you didn"t take this production on tour.
Click on any one photo to enlarge seperately to view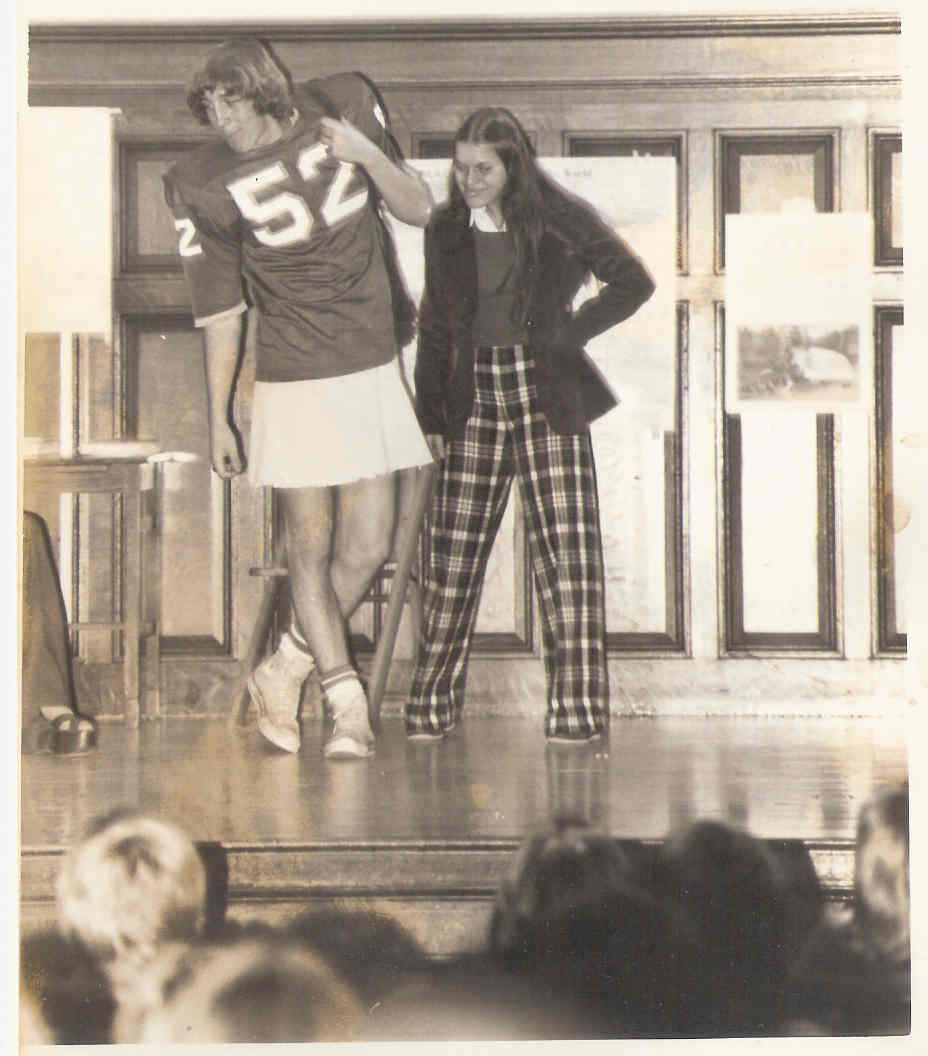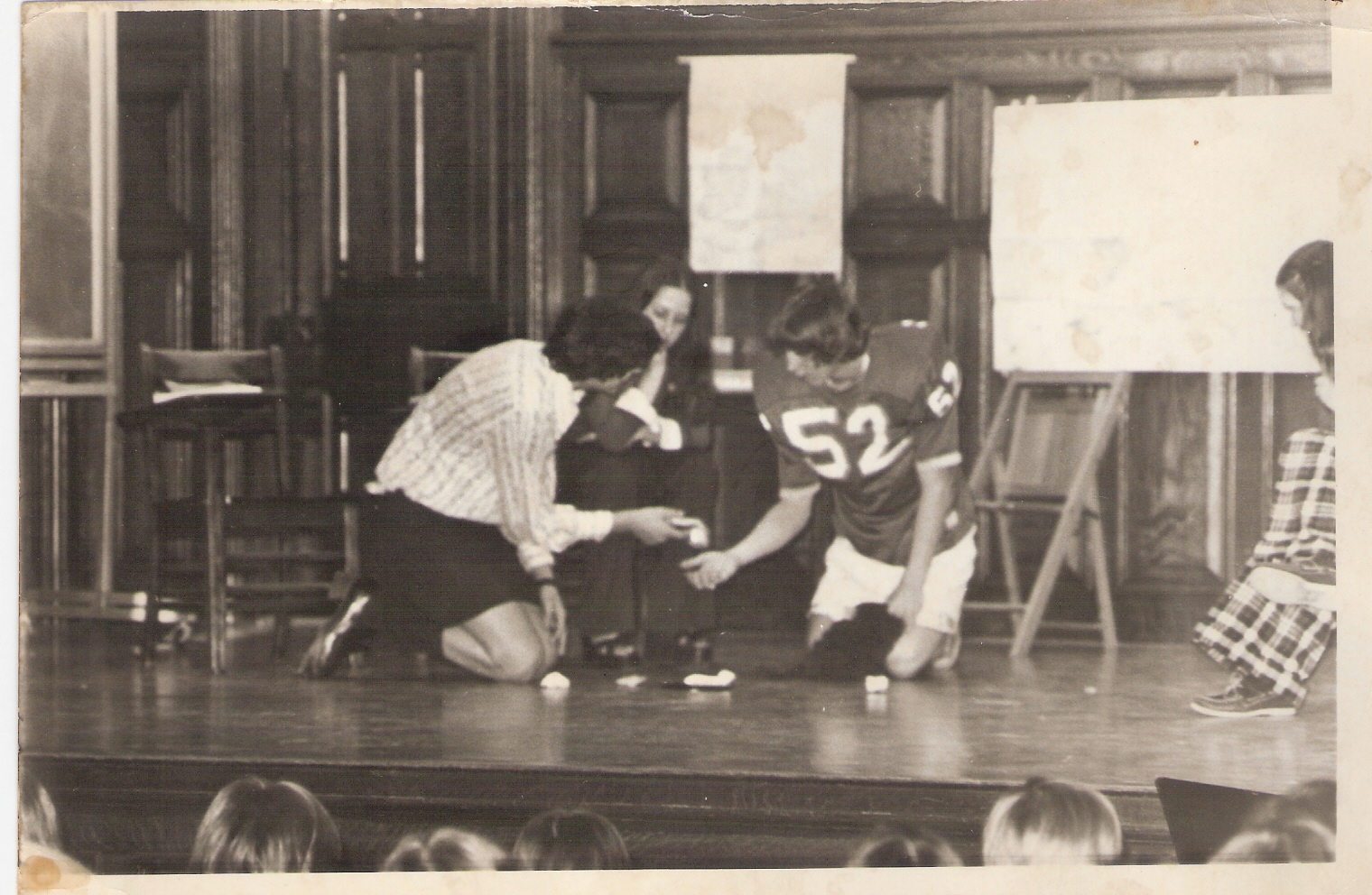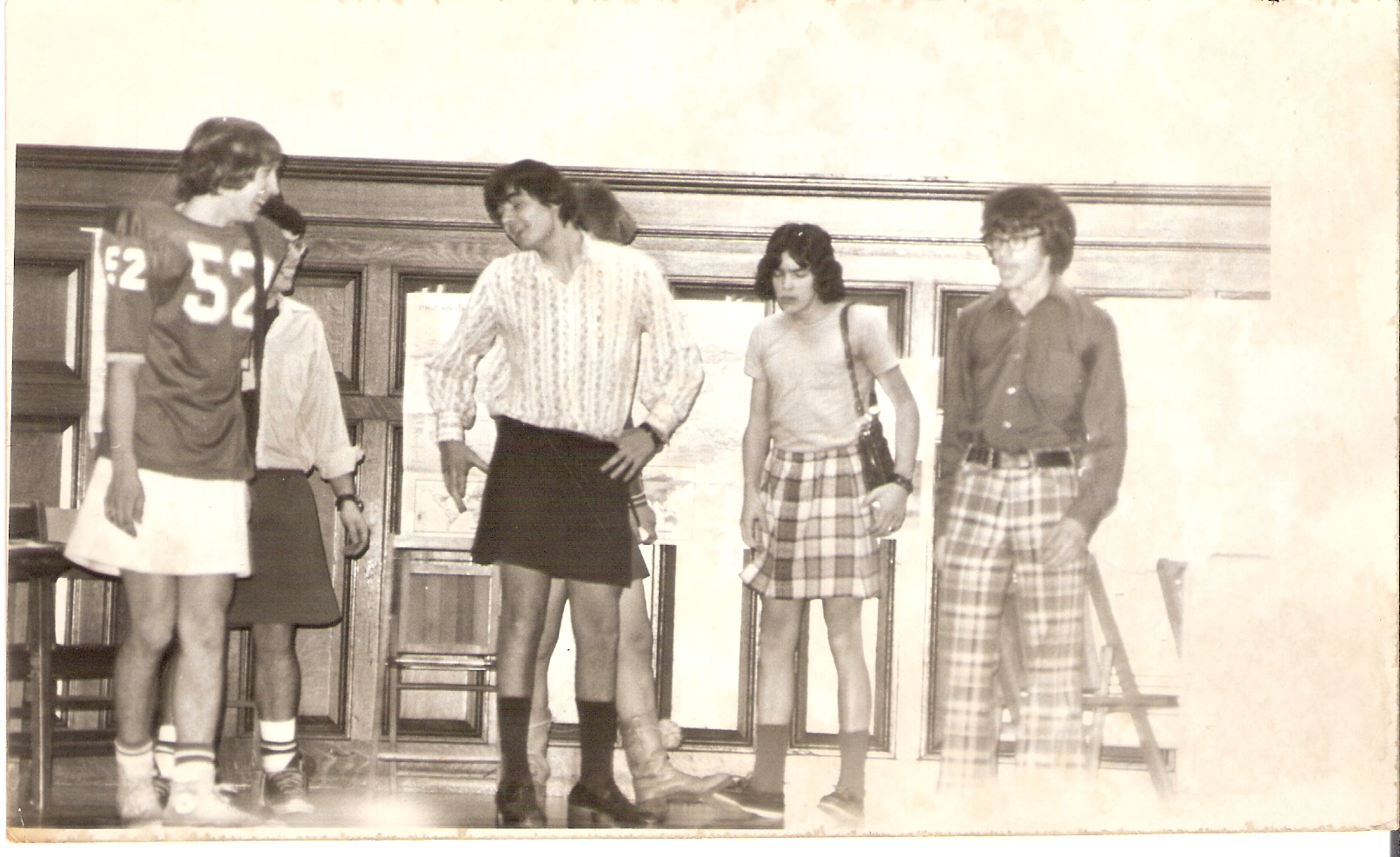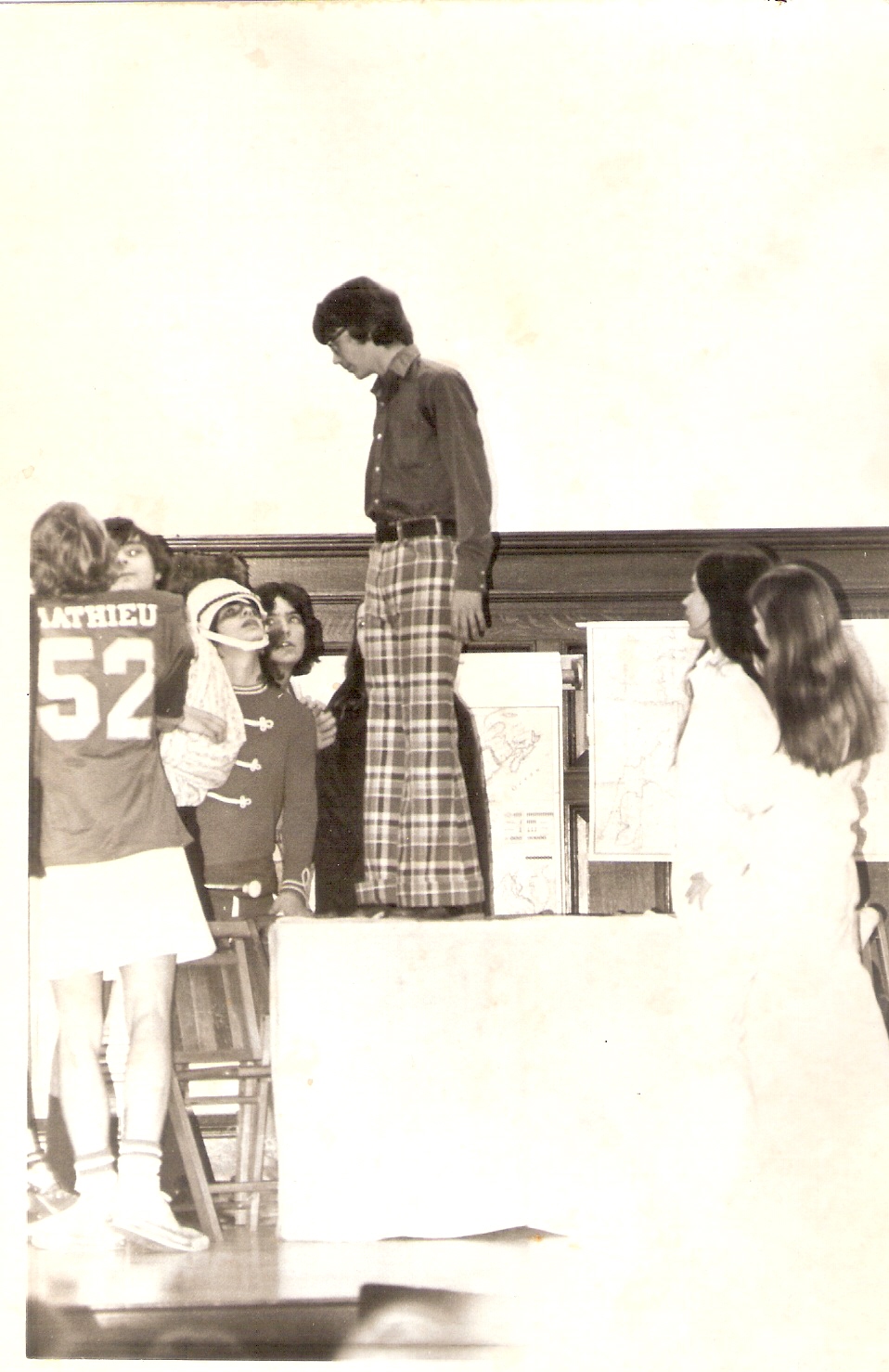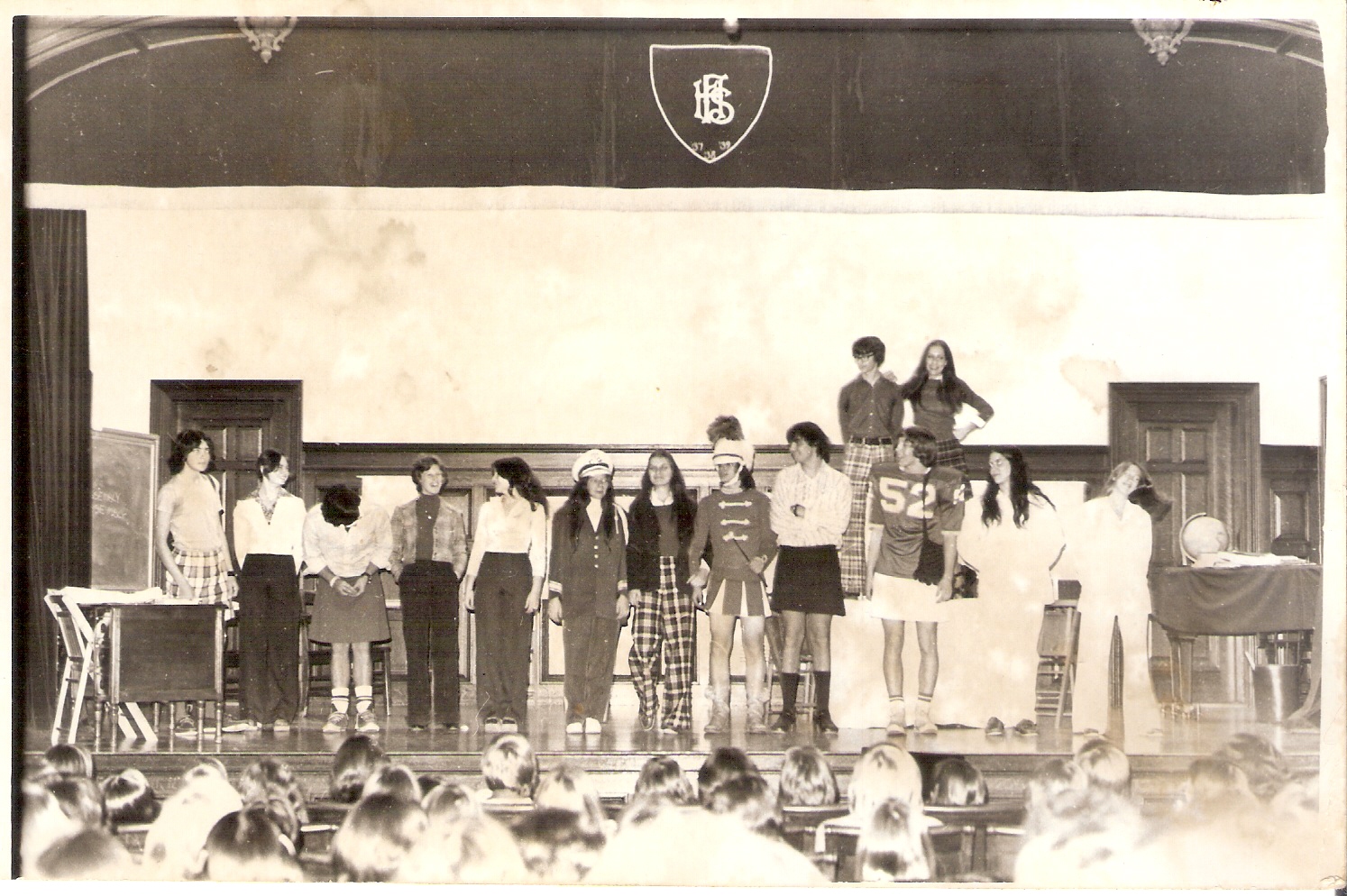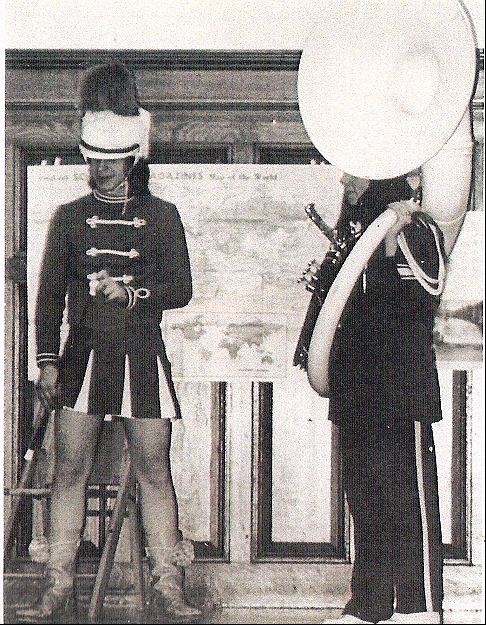 Return To Home Page